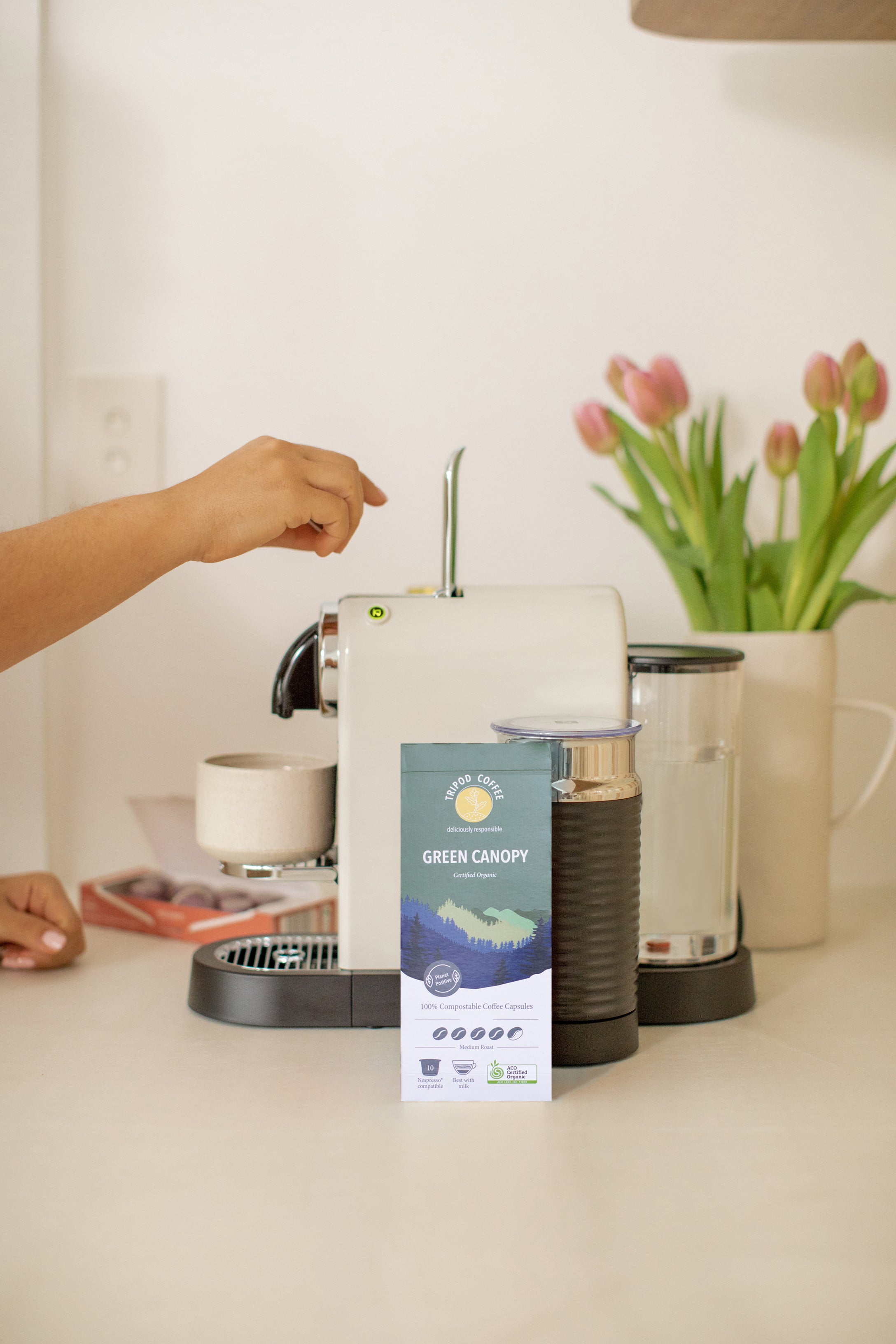 NESPRESSO® COMPATIBLE
All Tripod Coffee Pods are compatible with your NESPRESSO® machines and fully home compostable.
Great range of coffee
Fantastic range of coffee pods, they're all so good and I love the colours and designs of the boxes!
Delicious coffee and no guilt
My best friend and I had a lot of fun trying all the different flavours in the sample pack! I'm usually an anti-pod person, so these help ease my guilt since we can chuck them in the compost, without forgoing the convenience and great taste!
Tripod Coffee
I am enjoying all the coffee but really happy that I can recycle the pods. It saves me a 200 km round trip to a neighbouring town to recycle old style pods.