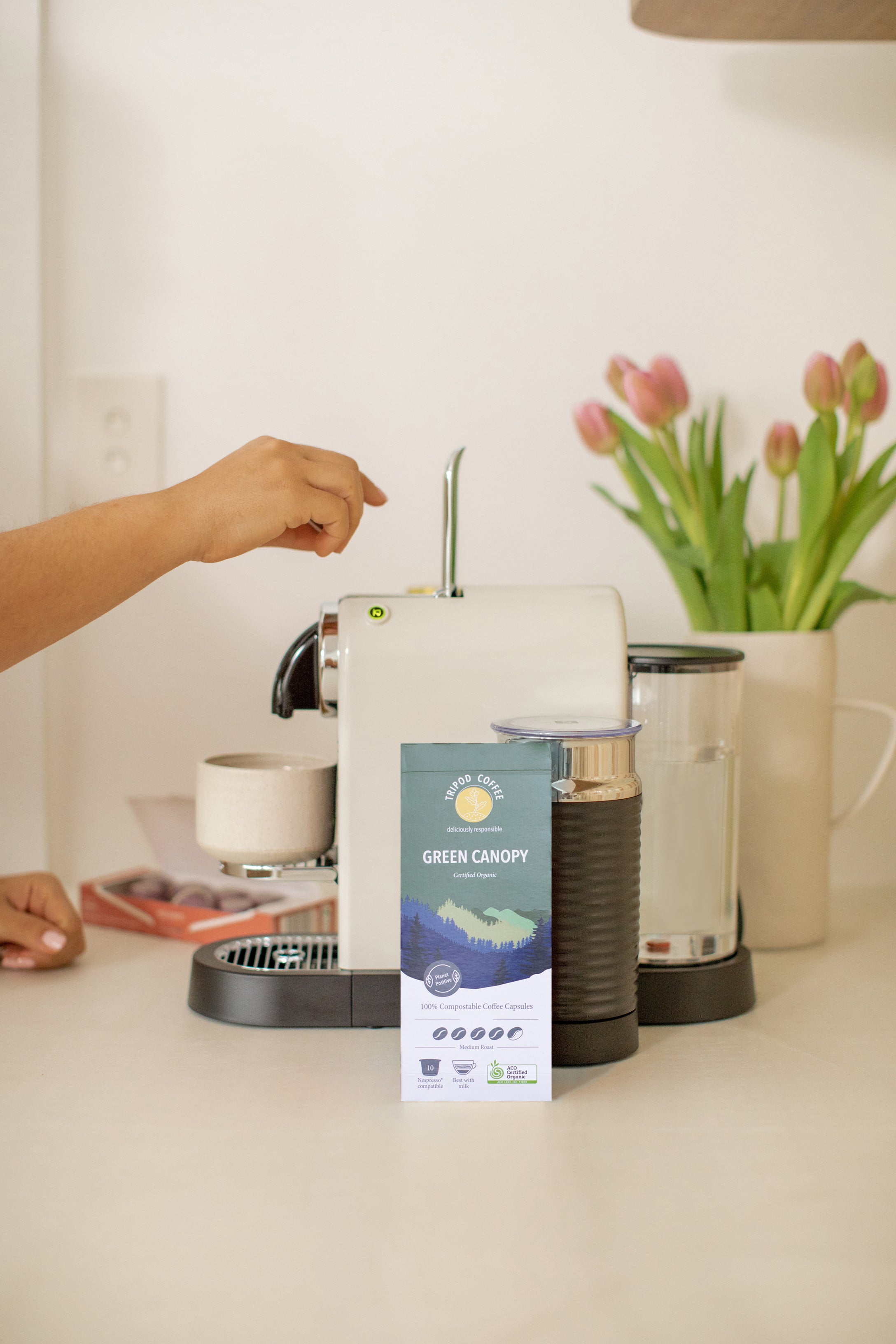 NESPRESSO® COMPATIBLE
All Tripod Coffee Pods are compatible with your NESPRESSO® machines and fully home compostable.
Great new pod!
We are really enjoying this new capsule. We've added it to our subscription permanently! The flavour is delicious
Best brew yet!
I've love Tripod Coffee, and Orange Dawn is now our firm favourite - it's always the first to run out!
This is my favourite coffee, I look forward to it every morning
A regular in my pantry - great coffee every time.
Great flavour while helping save the planet
Perfect flavour and strength for us, plus we compost them in our own system, eliminating the 'guilt' of using pods. However they do take a long time to break down.